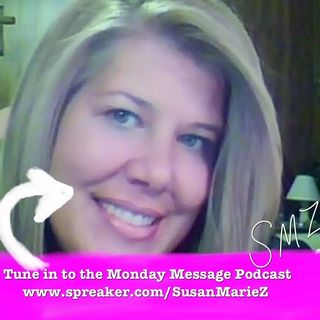 The Monday Message by SusanMarie Z.
The Monday Morning Message represents God's Call to Action!...Its encouragement, for Kingdom living!
Its instruction, its transformative, perspective altering; bringing you into alignment with the Almighty!
Monday usually represents the beginning of the work week, and as we set out to accomplish any objective...God has a word for us and it's the Monday Morning Message!